Best Selling Cars In UK- 2018
The Best Selling Cars Of 2018 - Britain
The automotive industry has continued to experience boom across Europe. And when we beamed our search light on the best-selling cars of 2018, the established brands and models dominate the top 10 list of best-selling cars in the UK, with the hatchback ruling supreme. However, latest sales figures show that some newer additions to Britain's roads are growing in popularity, despite an overall slowdown in sales.
Britain's best-selling cars of 2018 
1. Ford Fiesta– 47,515 registrations
The Fiesta has been a British favourite for decades and shows no signs of changing. The Fiesta's sales figures are well ahead of those of its closest rivals, even though it's not the cheapest choice in the segment. This performance is well deserved, though. The supermini is hugely impressive, as our 4.5-star review proves. We particularly like its ride, handling, interior quality and smooth engine range.
2. Volkswagen Golf – 33,057 registrations
The Golf is another classic name in motoring that attracts legions of diehard fans who keep it riding high in the charts, even with pressure from VW's emissions scandal. Those concerns aside, the seventh-generation Golf, including the newly introduced facelifted version, is a consummate all-rounder. In our review, we called it the best hatchback in the world — and we stand by that assessment.
3. Nissan Qashqai – 26,127 registrations
Is it really 12 years since Nissan's now-ubiquitous crossover first arrived? Its blend of hatchback size and SUV pretensions have proved a huge draw for customers and it's now the best-selling family SUV in the country, leaving a trail of imitators in its wake. The second-generation model, released in 2014, keeps dynamic, economic and interior standards high, garnering a 4.5-star review from our road test team. No wonder it's holding firm in the sales league table.
4. Ford Focus – 25,917 registrations
The Focus has delivered an outstanding drive since it replaced the Escort with aplomb in 1998, offering impressive road manners at a reasonable price. It has been so good, in fact, that we were slightly disappointed by the diluted dynamics of the latest version. However, as our review notes, it's still a very appealing, complete car. It looks good, has a strong and economical engine range and offers a lot of quality for the price.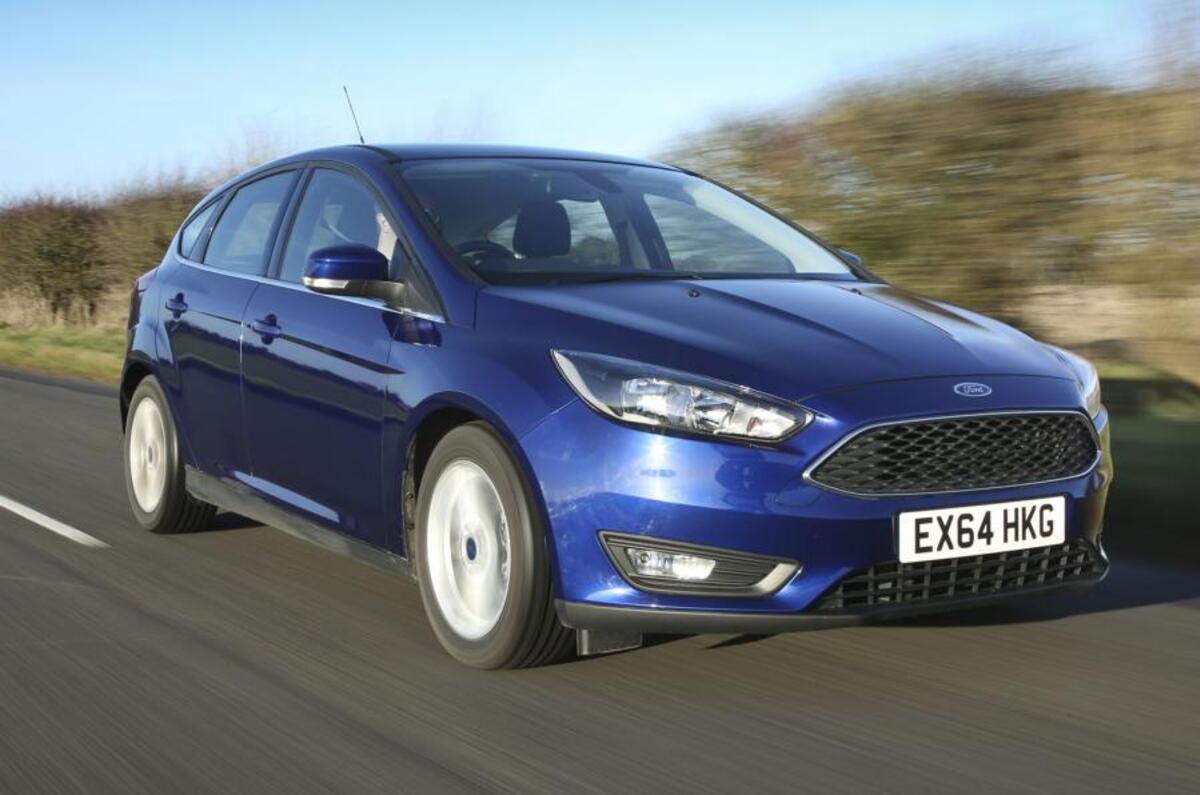 5. Vauxhall Corsa – 21,927 registrations
The Corsa is another established doyen in the UK and Vauxhall's perennial rival to the Fiesta. The latest generation arrived in 2014 and offers something for most people, from the 74bhp 1.4-litre petrol option to the 202bhp VXR version. It's competitively priced, drives and rides well, and is designed and specced to please the car's large fan base. The Corsa has regained some pace in recent months but it remains far from the podium position it once held. However, the next version – due in 2019 – should spruce up sales.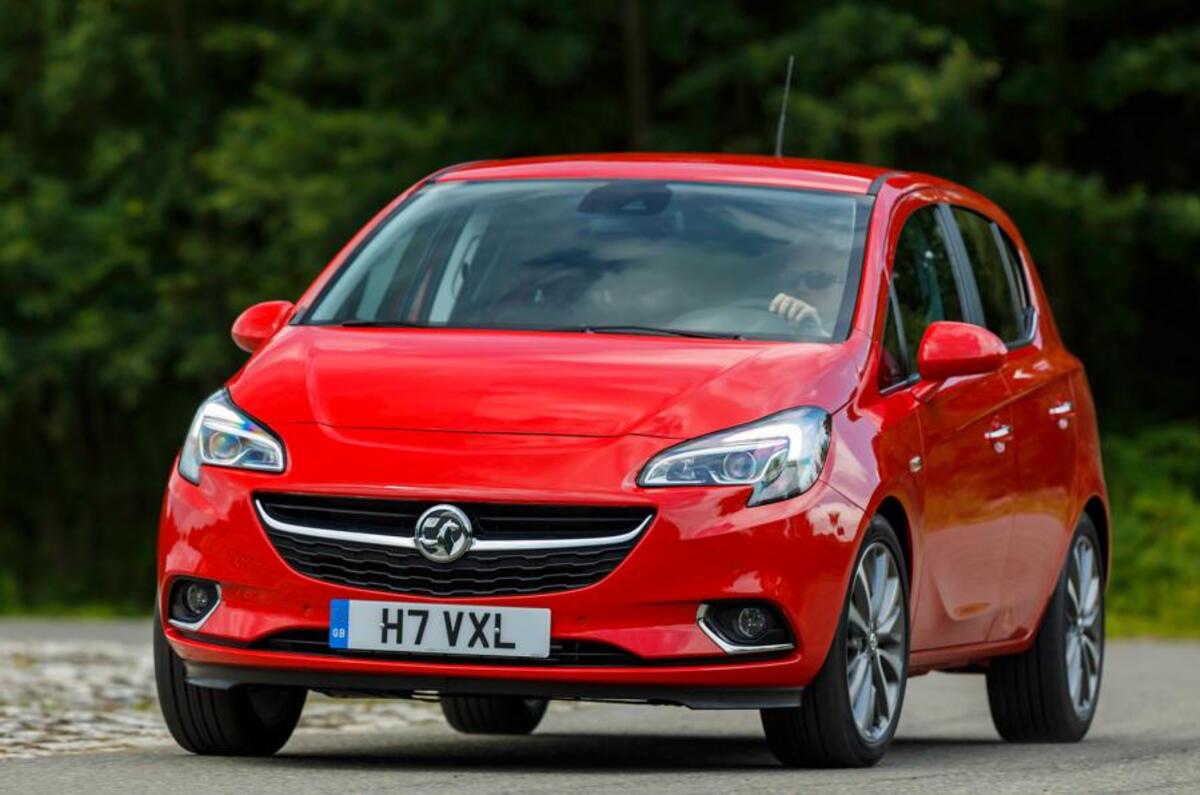 6. Ford Kuga – 18,570 registrations
Britain's second-best-selling SUV is the Kuga, as Ford's hold on the UK market strengthens in 2018. It's decent-handling and refined, and it even rides well. In addition, it has that magic combination of being an SUV and having the blue oval on its snout and rear. It's little wonder that it's sold so well so far.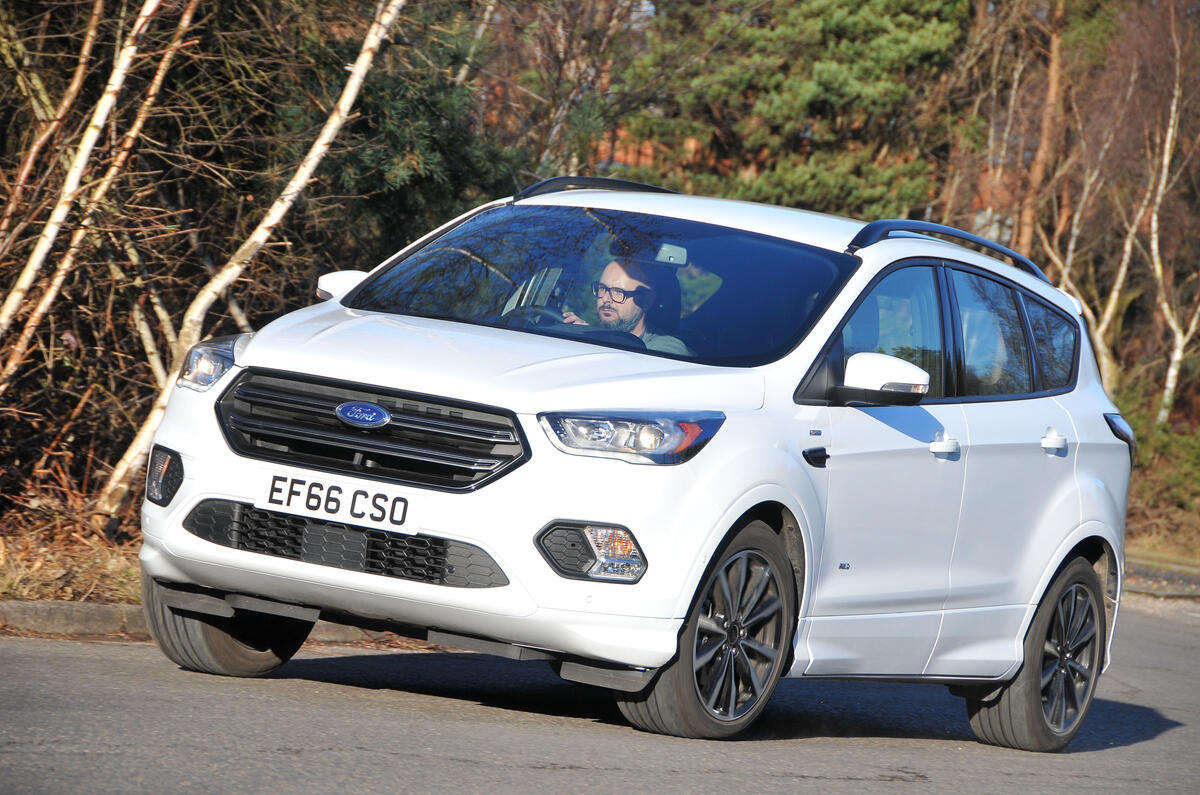 7. Mini – 17,802 registrations
Britain's appetite for the Mini is far stronger than the European average, perhaps because each model is still built in this country. The car was recently facelifted (it gained new Union Jack-motif rear lights) and it'll gain an all-electric variant next year. But the best-selling version remains the one that stays truest to the original: the three-door hatchback. While too high in price to fight it out at the top of this list, the Mini's fashionable looks and high-quality interior leave it as a firm favourite and, as such, it's comfortably nestled in the top 10 and unlikely to fall out any time soon.
8. Mercedes-Benz A-Class – 17,788 registrations
Mercedes' smallest model climbs from 10th last year to seventh so far in 2018, although that's a drop of one place since January. The A-Class has, however, widened its lead over rivals such as the Audi A3 and BMW 1 Series. There's a new model arriving in showrooms later this year; this can either boost sales, with the excitement of a new model and deals available on the outgoing car, or hinder them, with the changeover period required to introduce a new model to market.
9. Volkswagen Polo – 16,533 registrations
The Polo has had something of a reinvention for its current generation, and now resembles a slightly smaller Golf. Modelling a cheaper car on the UK's second-best-seller is not going to hurt sales one little bit, and the Polo has shot to #9 on the top-sellers list, leapfrogging the Mercedes-Benz C-Class, and relegating the Vauxhall Mokka X out of the rankings. 
10. Mercedes-Benz C-Class – 16,414 registrations
It's unusual for a premium car to find itself in the top 10, but it's testament to the C-Class's appeal, particularly among fleet customers, that it's shifting so many units for Mercedes. Looking like a miniature S-Class doesn't hurt the latest version, which was recently facelifted. It's an excellent offering that garnered a four-star review from our test team, who fell for its high-quality interior and alluring looks. Good residual values do it no harm, either.
Credit: